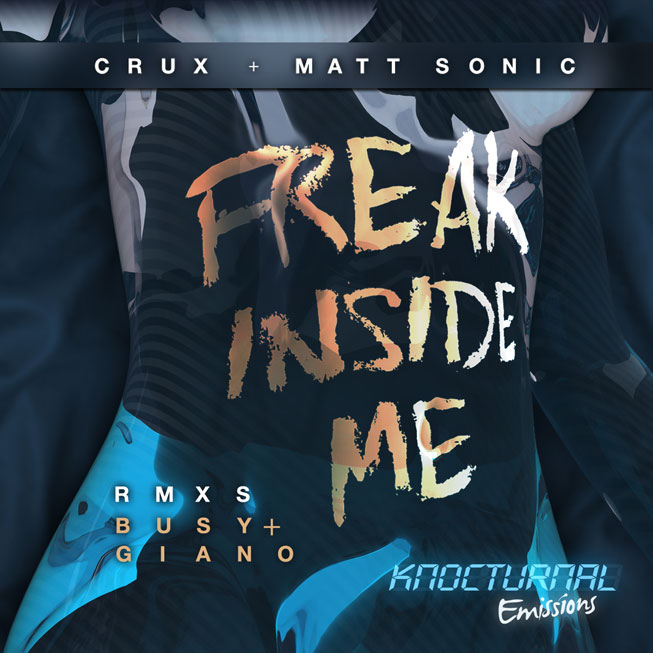 Knocturnal Emissions' latest offering brings you brothers and production partners Matt Sonic and Crux. From the humble roots of trackers and monochrome screens, these two have spanned the gamut of music genres since the early nineties creating tracks that have been internationally loved from the radio to the dance floor.

The title track, Freak Inside Me, is a funky tribute to the inner freak. Featuring the cleverly crafted, mechanical vocals of Matt Sonic, the moody Rhodes guides you down the midway and right into the freak show. Unique and unusual doesn't begin to describe this floor beater.

From the über-talented hands of producer Busy comes a funky sexy iteration that will leave you in traction. Reefing bass lines, filtered disco loops, and of course some sexy porno samples line this remix like the fringe trim on a donked-out eighty five Cutless. Thanks Busy…now to see the chiropractor.

Last but certainly not least, our friend Giano drops in to lend his popular production endowment to explore the freak within. The result is an epic trip through the twisted corridors of a haunted funky space ship. Deep driving beats with reverbed-out robot chatter and a wicked synth lead are your escorts on this journey into the inner freak.